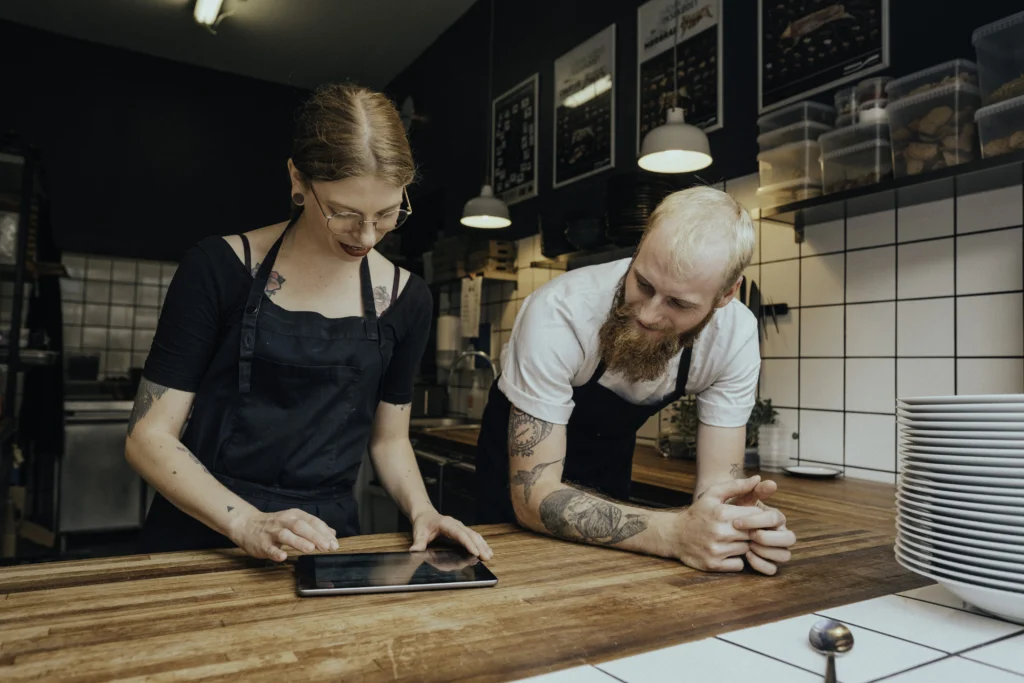 Hungry for more information about one of Europe's best restaurant booking systems? Visit the DinnerBooking page for restaurants

right here!  
An online restaurant booking system will help you optimise turnover, sales and time management in your restaurant or café. Are you still taking table reservations over the phone? Then you're aware of how much time this takes. Equipped with a restaurant reservation system, you and your team can use valuable time more efficiently.
Moreover, most of your potential guests are online now. That's also where they look for a restaurant when they want to have lunch, brunch or dinner. DinnerBooking's online reservation system, platforms, and booking flow make your restaurant accessible online.
Smoother booking flow and more table reservations
Using a restaurant reservation system allows you to reach many new guests. This translates to more bookings as well as an improved booking experience for your loyal regulars. In addition, you'll gain access to a wide range of booking system features that provide a clear overview of all table bookings, orders and events. DinnerBooking also offers multiple solutions that will help you minimise the risk of no-shows.
An online restaurant reservation system that's accessible across devices
Your restaurant booking system should be available when you need it the most. Sometimes that's when your staff is on the floor helping guests. Other times it's when you're in the office or on the go. That's why we've ensured that you can manage your bookings from a restaurant reservation system that's accessible from the devices you prefer to use.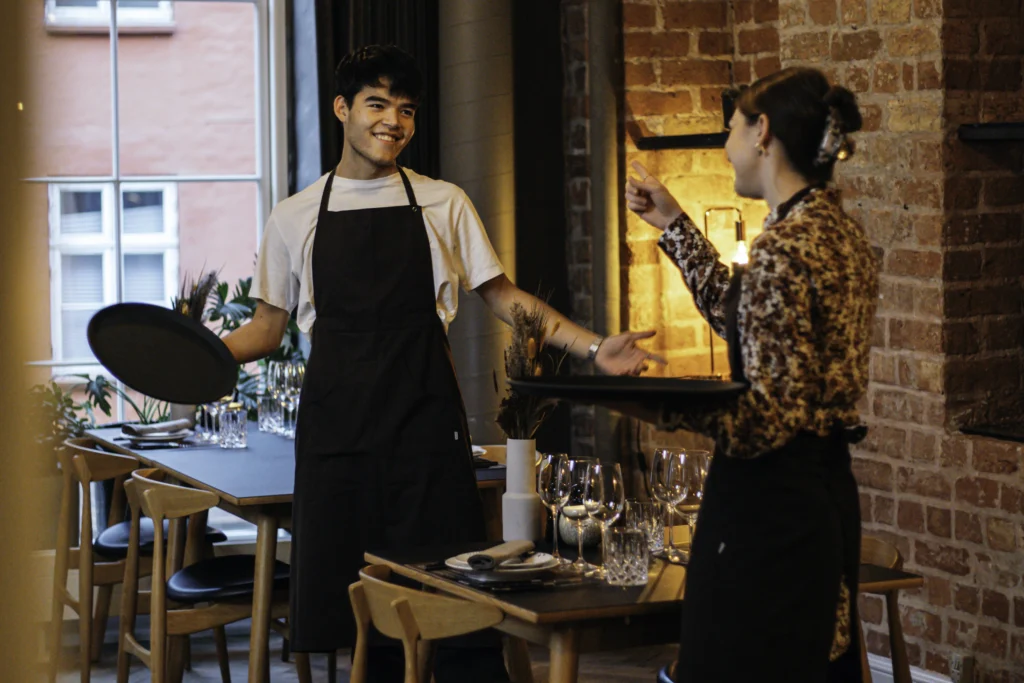 Creative marketing with a wider reach
DinnerBooking is more than simply a restaurant booking system. Our creative marketing team ensures a wider and stronger online presence for your restaurant. Every week they create appetising content for newsletters, blogs, and social media, so more guests will find you online.
Attract new guests with memorable dining events
With DinnerBooking's restaurant table booking system, you can create events and sell tickets for them via our website and apps. All you have to do is come up with a great idea for an event. We help you set up everything so your guests can easily find and book your event online.
Restaurant guests are getting hungry for unique dining experiences. Offering events will make your restaurant stand out in the crowd. Events also give new guests the opportunity to discover just how good you are at what you do!
Helpful customer support when you need it
Our skilled customer support team is ready to help you with any questions regarding the use of the restaurant booking system. You're always welcome to reach out to them when you need advice, or simply want to have a chat about the status of your booking flow.

Naturally, we're also happy to listen to your ideas and suggestions — because we believe listening to our customers is the only way to improve!
The preferred restaurant booking system at 1400 European restaurants
More than 1400 restaurants in 13 European countries, including Norway, Sweden and Finland, are already using DinnerBooking's restaurant reservation system every day. Each year over 20 million bookings are made via our website and apps.